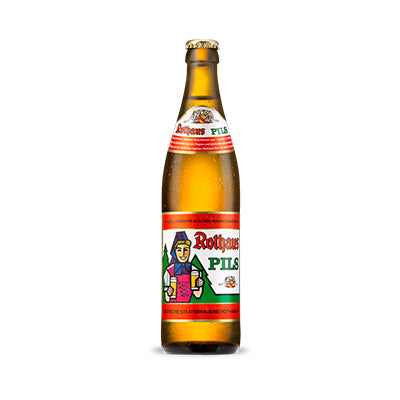 Rothaus
Rothaus - Pilsner, 5.1% (330ml)
A uniquely fresh and tangy German Pilsner, direct from the Rothaus brewery.
Made with the purest, softest spring water from protected sources in the beautiful Black Forest mountain region of South West Germany, the best aromatic hops from Tettnang and Hallertau as well as local summer barley malt.
Considered by many to be the world's best pilsner beer.
330ml

Checking local availability