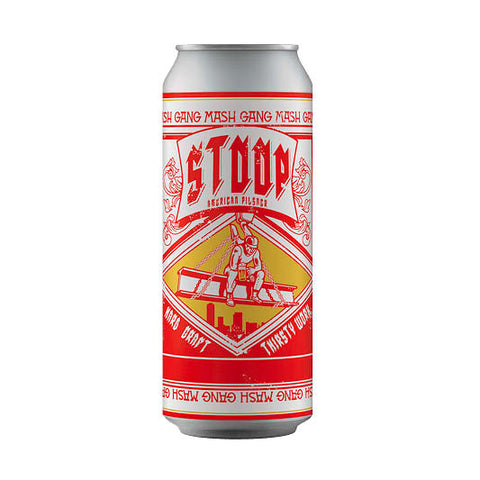 Mash Gang
Mash Gang - Stoop, 0.5%
Alcohol Free Lager

Stoop is a crisp and refreshing American Pilsner; imagine a macro lager with a glow-up.
It has a bright white head with soft lacing, mid-high mousse-like carbonation, and an aroma of champagne and elderflower with hints of kush.
You'll find a clean assertive bitterness, effervescent acidity and more than a hint of cool-climate sauvignon blanc grapes. A brisk, dry but full mouthfeel.
Carefully controlled young white oak ageing adds both mannoproteins and oak tannins. It enhances the structure and mouthfeel, allowing a greater complexity and aromatic intensity.

440ml
Checking local availability