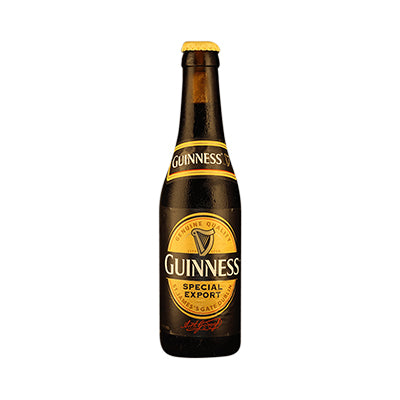 Guinness
Guinness - Export Strength, 8.0%
So, how did this continental brew come to life? Well, John Martin was an English brewer living in Belgium who shared Arthur's thirst for exploration and adventure. In 1944, he ventured through the doors of St. James's Gate with a request to create a truly Irish stout with a fiercer punch and sweeter aftertaste, to suit the palate of his Belgium friends.
The Guinness brewers, never ones to turn down a challenge, of course obliged and that's what he got. An adventurer's black gold.
So next time you indulge, close your eyes, and think of… Belgium.
330ml
Checking local availability